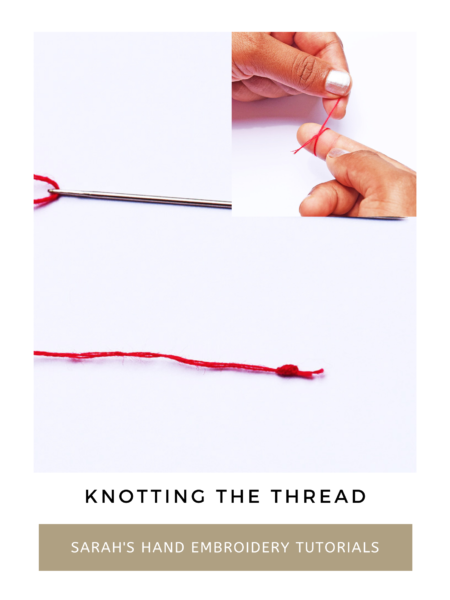 Just like there are many ways to thread a needle, there are different ways to knot the thread. You just need to find what works best for you. The easiest way to knot would be to just take the end of your thread and tie a knot as you would while tying your shoelace. Do a double knot to make it bigger. This is my preferred method for quite some time. I will show you three other methods here. Make sure you are not doubling the thread while knotting it—you will end up with six strands of thickness. So, whatever method you follow, knot only one end of the thread, and leave the other end open.
---
Method 1
---
Method 2
If method 1 did not work for you, here is another similar approach, but with a teeny weeny change.
In method 1, chances are that maneuvering your fingers to keep the clumped thread in place is difficult. This method will show a small tweak that will help you with it. Call it a variation of method 1.

---
Method 3
This is yet another method. You can try it if the above two methods seem not to work. It is a pretty different method that does not involve rolling the thread between your fingers.